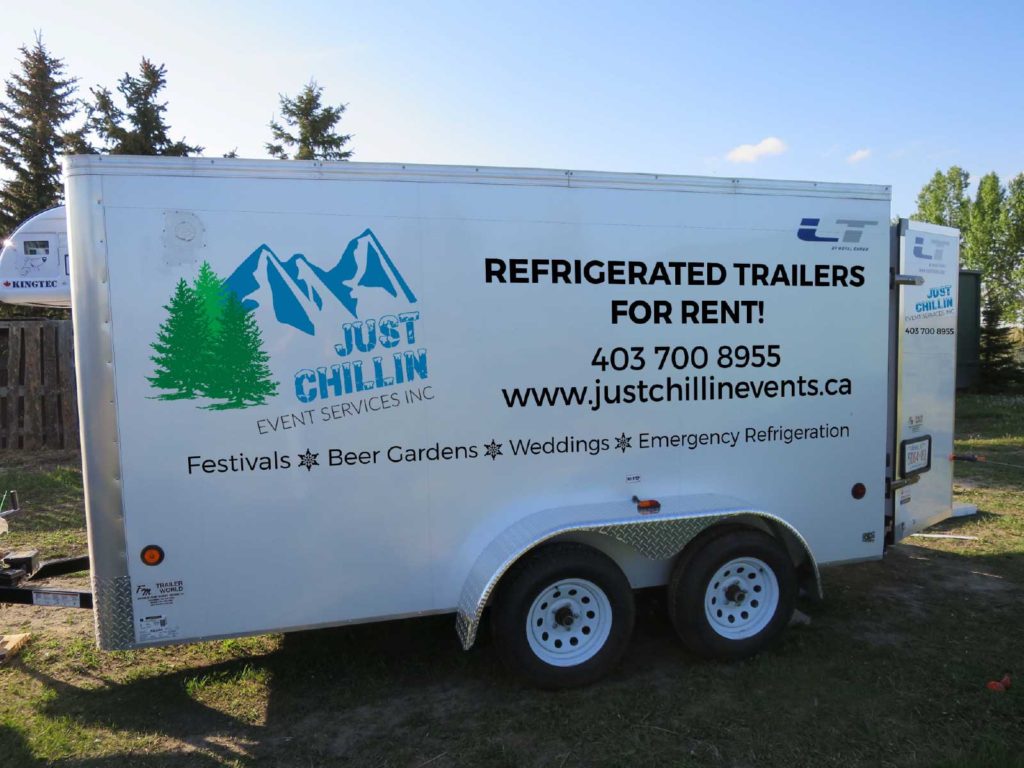 Just Chillin Event Services provide mobile refrigerated trailers for festivals, weddings, beer gardens, trade shows, special events and emergency refrigeration in Alberta and BC.
Our 6 ½ X 12' refrigerated trailers are equipped with 5 outside taps for dispensing perfectly chilled draft beer, cider, kombucha or even water. Use them for cold storage, beer gardens or a combination of both.
Trailers run on 115V / 15 amp electricity and plug into a regular dedicated outlet.
All units include interior switched LED lighting and shelving when required.
Perfect for indoor or outdoor events!
Additional Services:
Friendly professional staff (ProServe, Serving it Right)
Event Management
Logistics and planning
24/7 service
To learn more, contact Just Chillin Event Services today!
Phone: 403 700-8955
Email: info@justchillinevents.ca