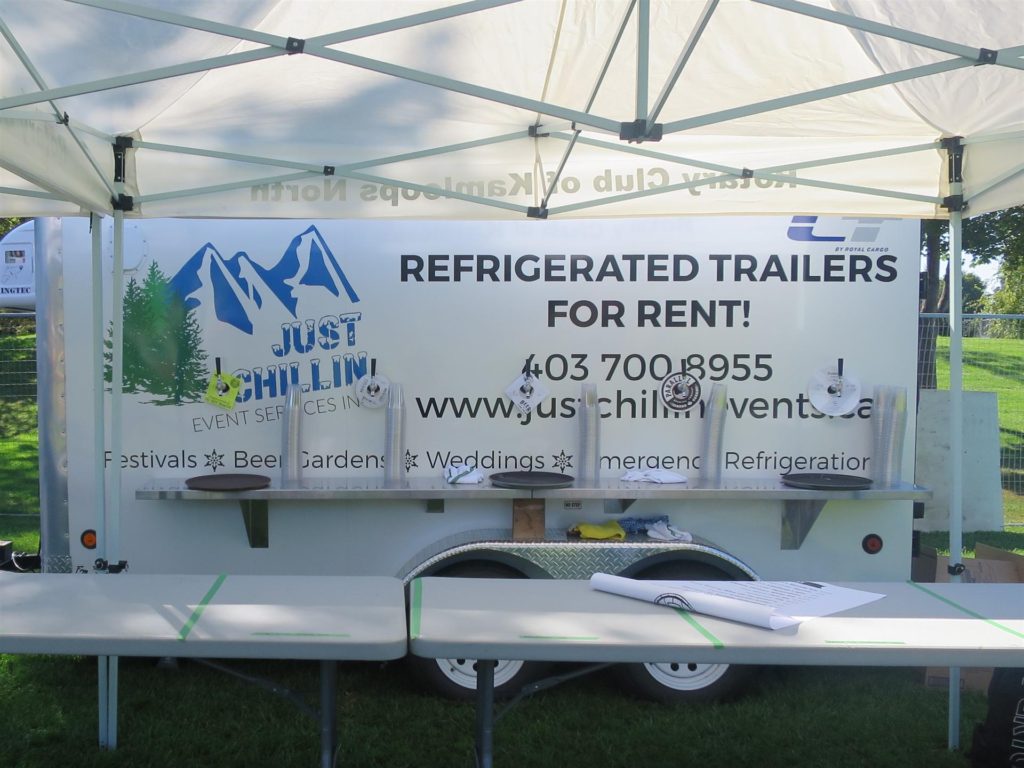 Just Chillin Event Services is located in Calgary Alberta and is a sister company to Georgia Strait Event Services located in Richmond BC. Between our two family owned companies, we have been providing refrigeration services to Alberta and British Columbia for over 15 years.
Whether your event is small or large we are dedicated to working with you to ensure that all of your refrigeration needs are properly met. Our trailers are regularly used for smaller private and corporate events as well as larger events including festivals and concerts. We are happy to provide our trailers for cold storage, beverage dispensing (draft beer, cider, kombucha or even water) or a combination of both. Our beer gardens are smooth running and second to none!
Emergency Services
Our 24/7 emergency service can prevent product loss when your refrigeration has failed or is in need of repair. We can keep you operating!
Give us a call! We would love to work with you!